Pride Month 2023 with The Weekending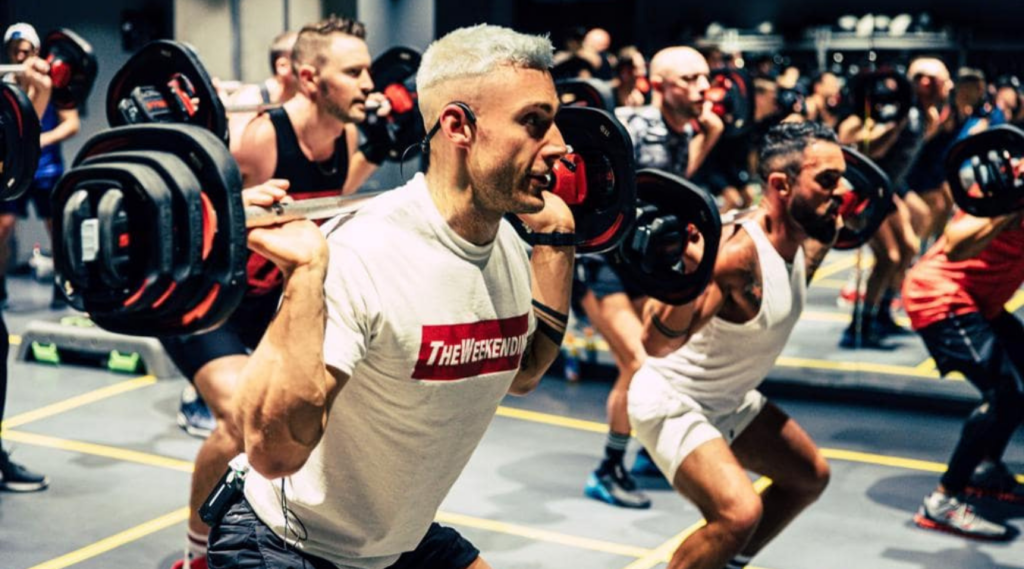 June marks the start of this year's Pride Month, a whole month to celebrate the LGBTQ+ community as well as raise political awareness of issues the community faces from violence to discrimination in a peaceful way.
With the explosion of colour and music, Pride celebrations truly embody the very definition of the word. From huge parades that burst through major cities to more intimate moments that bring communities together, Pride is a time that brings members of the LGBTQ+ community and their allies together to keep momentum in an ongoing fight for their rights.
But while the party is undeniable, Pride at its core is a political movement. This year, 2023, marks 20 years since Section 28, the law that banned "promotion of homosexuality" in the UK, was repealed. While we have come a long way since these types of discriminatory laws were in place, there is still much work to be done to create a more inclusive and supportive environment for the LGTBQ+.
Moments of progression also provide important opportunities to look back and reflect on what has brought us to where we are today. So, what are the origins of Pride month and how did the Stonewall Riots become the catalyst that sparked the June's celebrations.
What were The Stonewall Riots?
At a time when violence and discrimination against LGBT Americans were prevalent, places such as the Stonewall Inn, a popular gay club in Greenwich Village, were safe spaces where individuals could be themselves and find solitude with other individuals without the fear of what might happen to them, just due to their sexual preferences.
While regulations that prohibited the sale of alcohol to LGBT individuals due to threats of 'disorderly' behaviour had been overturned in 1966, laws preventing same-sex relations were still in place, meaning police continue to raid and harass gay bars. Many of these bars were owned by the New York Mafia who bent rules to run them without liquor licenses, giving police further reason to frequently enter and shut them down.
When police stormed the Stonewall Inn on June 28th 1969, it was the spark that set off the firework of emotions held by the LGBT community who had been living under such duress and discrimination for their entire lives.
Police arrested employees for operating without a liquor license and patrons for wearing less than three articles of 'gender-appropriate clothing', an act illegal in New York at the time. It wasn't long before it turned violent.
Instead of dispersing, the patrons and neighbourhood residents remained outside the venue, anger increasing as police violence escalated. Within minutes, the scene broke out into an uprising that lasted across 6 days with police at one point barricading themselves inside the bar to hide from the pent-up anger exploding from the patrons.
Stonewall was certainly not the first uprising, but it was the catalyst that sparked a new period in political activism, with gay, lesbian and transgender communities uniting and new radical groups emerging to fight for their rights.
How did Pride Month come to be?
The first pride celebrations started with the New York Pride Parade which grew to become the full month of celebrations we celebrate today.
A year after the Stonewall Riots, activists took to the streets of New York to commemorate the uprising. The march, organized by the Eastern Regional Conference of Homophile Organizations (ERCHO) and the Christopher Street Liberation Day Umbrella Committee, was named the Christopher Street Liberation Day March.
Over the years, this first event with 3-5000 attendees grew into what we know as pride month today, with over 5 million people celebrating what it means to be LGBTQ+, and raising awareness for the issues still faced by many members of the community today.
An Interview with Fabio Pozzetto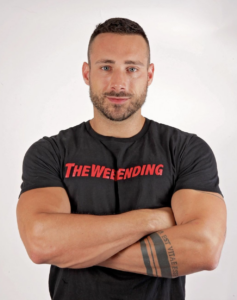 We caught up with Fabio Pozzetto, found of TheWeekending, a fitness club in London that provides a space for members of the LGBTQ+ community to come together in a fun and friendly way to get fit with other like-minded individuals.
Hey Fabio, what's the idea/mission behind TheWeekending?
To enhance the quality of life of the London LGBTQ+ community through excellence fitness and meaningful friendships.
If you could describe TheWeekending community in 3 words, what would they be?
Fitness, Friendship, Fun
What got you into the world of fitness and how was TheWeekending born?
As a teenager I was overweight and my older brother pushed me to start lifting weights at the local gym he used to run.
TheWeekending started in the summer of 2018 with a Saturday outdoor workout organized by myself. The idea behind TheWeekending was to provide the London LGBTQ+ public and friends with a fitness-oriented, healthy choice of getting together for leisure time and it worked, it really worked!
The community quickly grew and the natural next step was to build our 7 days a week club where you can train, meet your friends, have fun and get that beautiful weekend feeling on any day of the week!
Do you need to be an LGBTQ+ individual to join TheWeekending?
No, everyone is welcome to join. The only requirement is a positive and friendly attitude.
What makes TheWeekending Fitness classes unique?
All programmes are designed for muscle building and mix classic weightlifting & cross-training techniques. Essentially we offer personal training in groups. We train together and push each other to achieve more. Every month we run a different workout programme so that you have 4 weeks to apply progressive overloading. We suggest a minimum of 3 sessions a week to cover Chest Shoulders & Tricep day, Back & Biceps and Legs & Core day.
We provide effective strength and conditioning weightlifting workouts designed for muscle building while being part of a supportive community and making meaningful friendships.
What does pride month mean to you?
Pride month is important because it celebrates and affirms the LGBTQ+ community's identity, history, and achievements while promoting equality, visibility, and acceptance for all.
---
This year, London Pride will be held on 1st July. You can donate to the organisation here to help support the parade and celebrations.
The LGBT Foundation has a range of resources, support and advice on their website, or you can contact them 0345 3 30 30 30 or email helpline@lgbt.foundation.
Latest posts by Kate Beckitt
(see all)