Should You Exercise with a Hangover?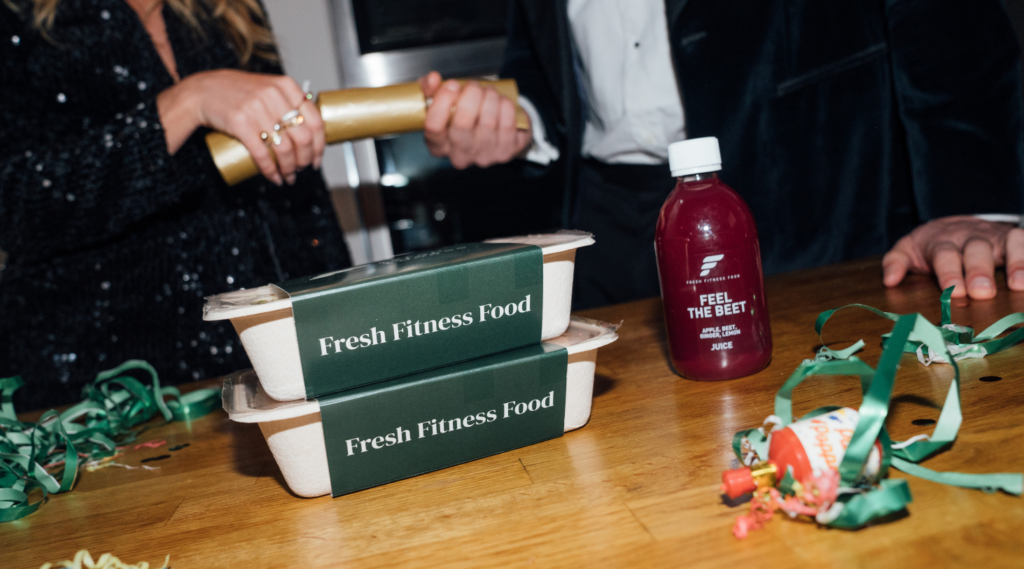 It's that time of year again with all of the holiday festivities and parties going on. There's nothing better to evoke holiday cheer than mulled wine, some bubbly or a few festive cocktails. Alcohol might be responsible for a hell of a lot of fun, but you might also end up in bed with a heavy head and a hangover the next day. On days like this, it can be a struggle to get to the gym and work towards your fitness goals. But should you rest or power through and exercise with a hangover?
Evidently, alcohol will impact our performance, but it doesn't mean you will lose your gains after one night of drinking – phew!
At FFF, we enjoy indulging a little during the festive season just as much as you do, and we're definitely not here to tell you you can't have fun with friends and family. As a result, I've put together some tips to help your workout regime during the festive period.
1. Don't forget to hydrate
Drinking a glass of water in between your alcoholic consumption will slow you down and help reduce your alcohol intake, plus it will reduce the impact of dehydration the following day. A good rule of thumb is to sip your drink slowly and alternate between water and your beverage. It may feel like the last thing you want to do on a night out, but you'll be thankful the following morning. Dehydration causes nausea and gastrointestinal problems (typical hangover symptoms) so if you can reduce this, you'll be more likely to get your workout in the next day!
2. Simplify your workout
While it's good to be motivated to keep your usual workout routine, it's better not to push yourself with very aggressive and vigorous exercise if you're suffering from a hangover. This will make you dehydrate further and you might feel unwell and you'll be at higher risk for injury.
That being said, exercising is not completely out of the question. Exercising may help alleviate some of the milder hangover symptoms by increasing your blood flow and releasing endorphins. Swap your HIIT session for an easy jog or brisk walk, or do a mobility workout in the gym.
3. Sleep is key to recovery
When drinking alcohol, you might fall asleep more easily. However, your sleep will be more disruptive and of lower quality. If you can, try to give yourself a cut-off point, even on nights you know you'll be staying up later than usual. Getting enough sleep will be the best tool for recovery after a night of drinking. We discuss how to get more sleep here.
4. Lower your expectations
Don't be too hard on yourself; it's Christmas. Worrying too much about each glass of bubbles or minced pie will diminish your enjoyment of the festive period and may even have a negative effect on your mental health. Accept that you can't control everything every day, and you may need to make some changes to your workout schedule to keep up with your social schedule. There may be days when you'll drink more alcohol and sleep less, and that's totally fine as long as that doesn't happen all the time. 
Christmas is a time for relaxing and reconnecting with family and friends and we hope you'll be able to get into the holiday spirit!
So, to answer the question, 'Should I exercise with a hangover?' I would not recommend an extremely intense session the morning after a Christmas party. It may be best to scale it back and go for something a little more gentle. Make sure you are adequately fuelled and hydrated if you decide to do so, and give yourself ample time to recover between sessions. 
Need a hand?
We can take care of your nutrition over the festive period to leave you not only with more time to celebrate with friends and family but also to ensure you're fuelling the fun with fresh, nutritious ingredients.
Busy calendar? We can provide you with two meals per day, plus two snacks. This leaves your dinner meal wide open for festivities. By setting your own 'calorie buffer', you can make sure we accommodate exactly what you are planning to consume outside of what we are providing you with into your plan, therefore removing the stress and continuing to support you towards reaching your goals.
Book a call with one of our nutritionists here and make the most of the rest of 2022.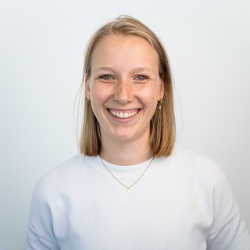 Latest posts by Lisa Scheepers
(see all)