5 Ways to Stay Motivated to Run in Winter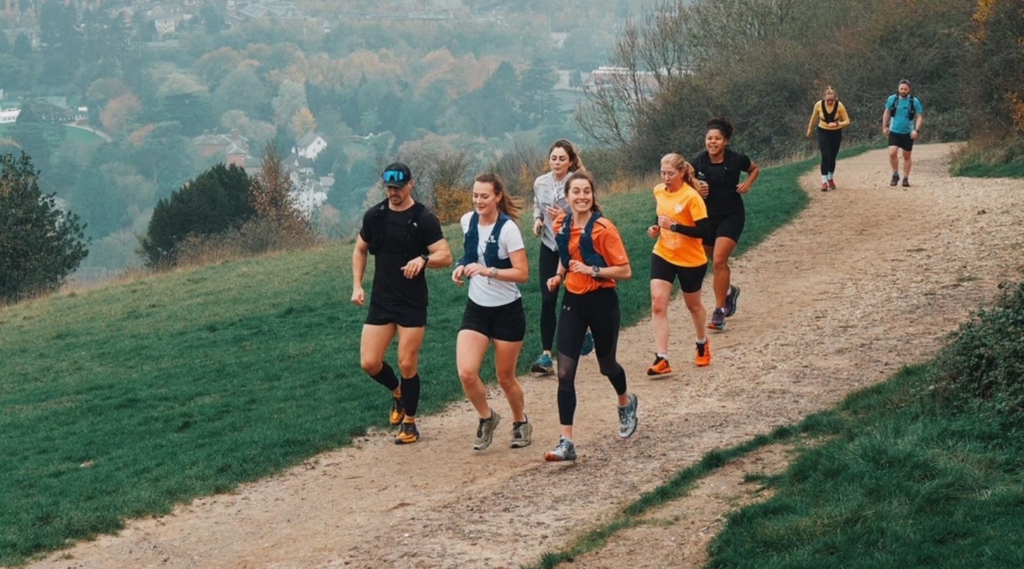 At this time of year, you leave for work in the morning and it's dark, you leave to go home and it's also dark. It's not surprising that winter is the time when we find our usual motivation to run quickly diminishing. The cold, dark mornings make hitting the snooze button and staying in bed an extra hour all too easy. As a keen runner myself, I am very, very familiar with this! So, with the cold weather here to stay, I'm here to answer the question, how do you stay motivated to run in winter?
Together, with the expertise of Ben Parker, the Head Coach at Runna, we've put together 5 tips and strategies you can use to get outside and stay on top of your running.
1. Find your motivation
If you're not motivated, you will likely find it easier to come up with excuses not to go. As a result, it is helpful to take a step back and think about your 'why' when it comes to running. Some run to improve fitness levels, some for the mental health benefits, others love the challenge and some do it simply to escape their day-to-day routine. Whatever your reason, try to identify it and use it to stay motivated when you simply can't be bothered.
I run as I feel my best both mentally and physically, when I am consistent with it. I've also signed up for Paris Marathon in April. Therefore aiming to stay motivated in the winter months is incredibly important to my current training regime.
2. Get yourself the right kit
There are 3 pieces of kit Ben cannot be without in the winter months:
Lightweight running raincoat: When it rains and you've got a long run to do, the last thing you want is to get drenched from the off, but neither do you want to warm up 5 minutes into the run and then bake inside your thick winter raincoat. My number 1 winter running gear has to be a thin, lightweight raincoat, keeping you dry yet allowing you to bring intensity to your running sessions.
A warm gilet: For those cold and dry winter days, the most important thing to keep warm is our core. A lightweight yet warm running gilet is the perfect solution – even better if you can find one with some good zips or vents to let excess heat out as the sun starts to come up!
Waterproof trail shoes – Even if you're running on the road – waterproof trail shoes help to keep those socks dry and get you through the puddles.
3. Prep your kit the night before
Simple, yet effective. Setting your kit out before you go to bed will undoubtedly give you the push you need to get out the door. Ben notes this will also help you commit mentally to your run, which is going to make things that much easier to get out and smash things come the morning.
This can extend further than just your running attire; you may be short on time before work and use this as an excuse to skip your morning session. Taking 10-15 minutes the night before to prep your brekkie or a post-run snack, as well as your outfit for the day, will make it easier for you to jump out of bed, complete your session and then get on with your day.
4. Have a bad weather backup plan
In recent weeks, I have found myself trying to find excuses left, right and centre on days when my sessions look more challenging than usual. Conveniently, these instances have fallen on days when it has been pouring with rain or is icy, so I have been able to blame it on the weather. It's easy to get in a rut if you're constantly finding excuses to skip sessions, so having a backup plan for days like these makes it easier to avoid this!
Ben suggests you try and get out in daylight hours, take a long lunch and start earlier if you have any flexibility in your job. Try and get your run outside in the daylight for the vitamin D, and when it's a little warmer and even safer too.
He also suggests you do your speed sessions indoors on a treadmill when it's raining or head to a track and smash things there where a flooded path or icy road isn't going to hold you back.
5. Get a running buddy
Sometimes having a goal or a target in mind isn't always enough to push you to get your trainers on. It's at this point that you need a little something extra to get you out the door.
Find yourself a running buddy or join a run club. This will not only help keep you accountable, but it'll also make your runs more fun and enables you to catch up with friends whilst also staying active – win-win!
Also, surrounding yourself with like-minded people will really help boost your motivation!
---
Running in the winter months may take a little more effort than during the sunny summer months, but with a few more layers and a little more forward planning, you'll be smashing your sessions time after time. If you need an extra boost, just think of the rush of endorphins you'll get afterwards – that's sure to put a spring in your step!
Feeling inspired to lace up your trainers? Runna is your personalised running coach with tailored plans to achieve your goals, from training for a faster 5k to your first marathon – they've got you covered. Download Runna today to claim your two weeks of free coaching to help you reach your next running goal with code: FRESHFITNESS. Get started here and thank us later!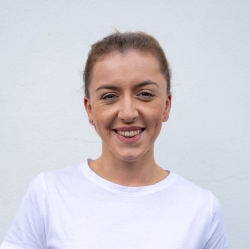 Latest posts by Georgia Chilton
(see all)