5 Simple Veggie Burger Recipes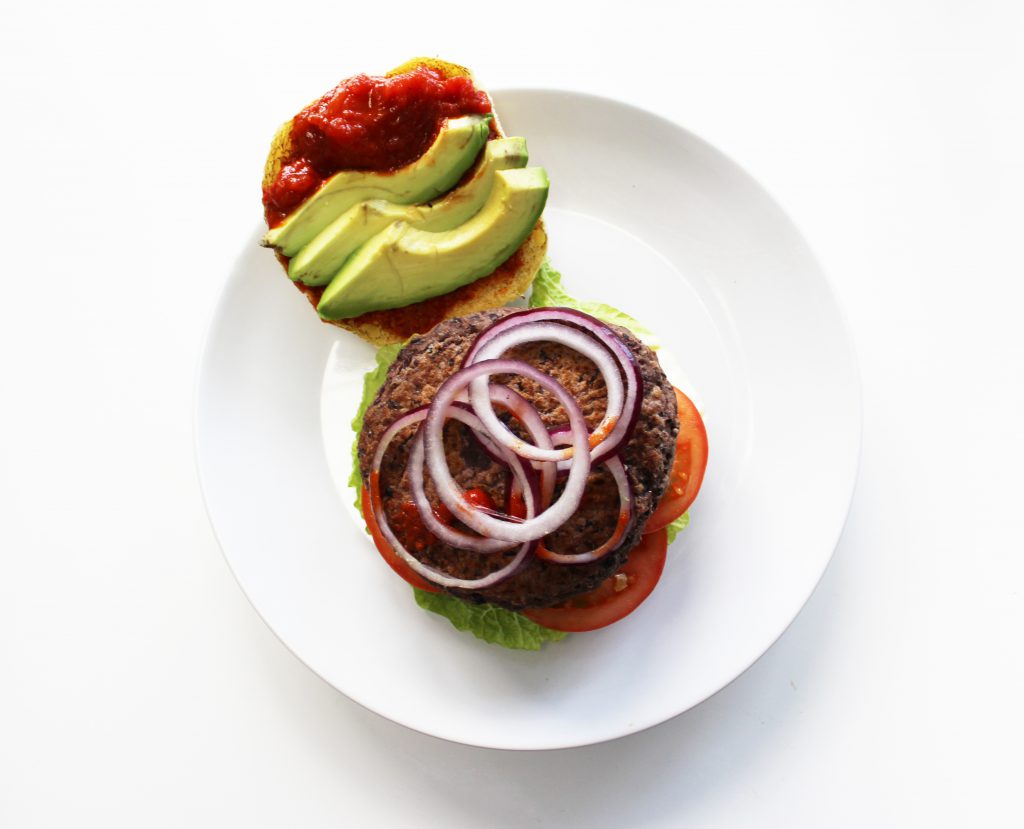 March is veggie month, the perfect opportunity to take meatless Monday's one step further and get more veggies on your plate through the week!
While there is an abundance of research to support the health and environmental reasons for adopting a plant-based lifestyle, it can take a bit of getting used to.
Gone are the days where the only vegetarian meal on the menu is a bland tofu dish or a mushroom risotto. With plant-based lifestyles on the rise, and London being the metropolitan city that it is, eateries all over the city have adapted their menus to incorporate a range of veggie and vegan meals.
Worried about giving up your favourite foods? Don't be! With a little creativity you can make plant-based versions of just about all your favourite comfort foods. Search online through the abundantly available recipes or create your own!
To get you started, we are sharing our top 5 meat-less burger recipes (and no tofu in sight!)
BBQ jackfruit burger
Jackfruit is often dubbed as 'vegan pulled pork' with a similar hearty texture, it is a great plant-based alternative to your classic pulled pork burger. It's also a great source of fibre, vitamins A,C and potassium.
Jackfruit can be purchased in cans. All you have to do is rinse and drain well, then pull the jackfruit into pieces. Add it to a pan with 250ml of cider and water to completely cover the jackfruit pieces. Bring to the boil, reduce the heat and simmer for 30-35 minutes or until all the liquid has evaporated, and the jackfruit is tender. Shred into strands using two forks. Serve in a brioche bun with coleslaw.
Black bean burger
Black beans are a great veggie staple, high in protein and fibre to support heart health. These can be made in advance and kept in the fridge or freezer.
Rinse and drain ½ can of black beans, add to a food processor with 50g of cooked brown rice, ½ a finely chopped onion, 15g of panko bread crumbs, ½ tsp of smoked paprika and garlic salt. Pulse ingredients until combine, divide into 2 and shape into burger patties. Grill on a bbq or cook in the oven and serve in a bun with your preferred burger toppings.


Portobello mushroom, pesto and goats cheese burger
This list wouldn't be complete without a classic mushroom burger! Often the go-to meat substitute for veggie burgers this takes very little preparation, has a hearty texture and the goats cheese gives it a creamy flavour.
Grab a large Portobello mushroom (1 per burger), trim the stalks and spread pesto over the inside of the mushroom, place this face up and grill for 15 minutes in the oven. Top with a generous amount of goats cheese and return to the oven for 5 minutes till the cheese has started to melt. Serve in a ciabatta bun with caramelised onion and rocket.
Halloumi and avo burger
The perfect cheese to grill on the bbq or panfry, halloumi keeps its shape, softening on the inside and crisping on the outside. Originating in Cyprus, this salty cheese pairs perfecting with creamy avocado. While this cannot be considered a low-calorie option, it does provide a good dose of protein, fats and calcium.
Slice halloumi into ½ cm thick slices, either panfry or grill on the bbq until the surface has become brown and slightly crisp. Serve in a bun with lettuce, tomato and thick slices of avocado.
Sweet potato, quinoa and feta burger
Sweet potato and quinoa are 2 heroes of the vegetarian world, both are a good source of complex carbs while quinoa provides a dose of protein, and the sweet potato contains vitamin A which supports immune function.
Cook a sweet potato (either oven bake or in the microwave) until soft inside. Cut open and scoop out the flesh. Mash the sweet potato and add ¼ cup of cooked quinoa, chopped feta and season well with salt, pepper and dried rosemary. Shape into a patty and bake in the oven for 15 minutes. Serve with or without a bun, and with your choice of salads and sauces.
Cooking skills not quite up to scratch? Check out the new plant-based range of meals available here