A Taste of the Season: Autumn Pumpkin Pancakes Recipe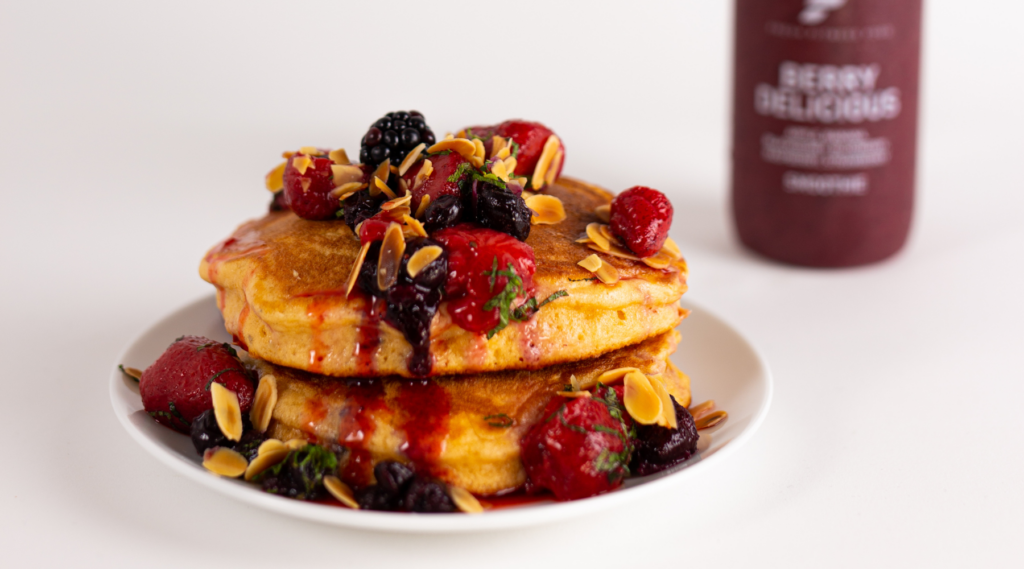 As the calendar pages turn and the days grow shorter, there's an unmistakable shift in the air – a signal that autumn is finally here. If you're anything like us, you'll be reaching for your comfiest knitwear, and craving everything spiced apple or pumpkin. To embrace the essence of autumn, we've prepared a simple yet delightful recipe: Pumpkin Pancakes.
These pancakes are the perfect way to kick off a crisp, autumn morning and make your breakfast table feel like a cosy haven. So, grab your apron, gather your ingredients, and let's create a morning meal that captures the essence of autumn.
Ingredients
90ml Oat Milk
50ml Maple Syrup
160g Pumpkin, or 160g Pumpkin Puree for ease
25g Chia Seeds
¾ scoop Unflavoured Vegan Protein Powder
120g Buckwheat Flour (or flour of choice)
½ tsp Cinnamon
½ tsp Ginger Ground
1 tsp Baking Powder
Pinch of Salt
Method
If using shop-bought pumpkin puree, skip straight to the next section.
To Make the Pumpkin Puree:
Heat the oven to 200ºC
Cut from the stem (not through the stem) to the end on both sides and pull apart so that you have two halves.
Destring and deseed the pumpkin
Lightly season with salt then place the halves face down on a baking paper-lined tray, and let cook in the oven until the pumpkin can be easily pierced, and the flesh is pulling away from the skin – around 45-60 mins.
Let cool until safe to handle
Scoop the flesh into a food processor or blender, then process until smooth.
Alternatively, for a quicker, but slightly less flavoursome option, you can do the following:
Peel and deseed the pumpkin
Cut into evenly-sized cubes
Boil or steam for around 10 mins, or until it's easily pierced
Drain and blend (or mash if you don't have a blender), and leave to cool
Assuming you pick a reasonably-sized pumpkin, you'll likely have a lot of puree leftover. You can store this in food-safe containers in the fridge for up to 1 week, or in the freezer for up to 3 months.
You can use the leftovers to make more pumpkin pancakes or try your hand at some other seasonal goods, like Pumpkin Pie, a homemade pumpkin spiced latte, or even some savoury options, like Pumpkin Hummus, or Pumpkin Pasta
To Make the Pancakes:
Mix your puree together with the other ingredients, and leave to stand for at least 10 minutes
Heat some oil in a frying pan, and pour your batter into your desired shape.
Cook until the mixture looks to be bubbling, and the sides peel away from the pan, then flip and cook on the other side for the same amount of time.
Continue until the batter is used, or store the batter in the fridge for up to two days!
Serving suggestions:
Pumpkin pancakes are a really versatile breakfast option, so feel free to serve with whatever strikes your fancy! But if you're lacking inspiration, we have you covered below with our favourite sweet and savoury options;
If you have a sweet tooth, why not try a dollop of Greek yoghurt, with some maple syrup or perhaps an assortment of berries with a drizzle of honey.
For a savoury twist, why not add some poached eggs and some grilled mushrooms. Delicious!
If you need any tips on how to make the perfect pancakes each time, we're got you covered here!
---
We hope you enjoy this little taste of autumn! For those that fancy trying the pancakes, but maybe lack the culinary skills or desire to make them, they are also currently featured on our Autumn Menu, so get ordering and start feeling seasonal – you can use the code BLOG60 for £60 off your FFF trial week!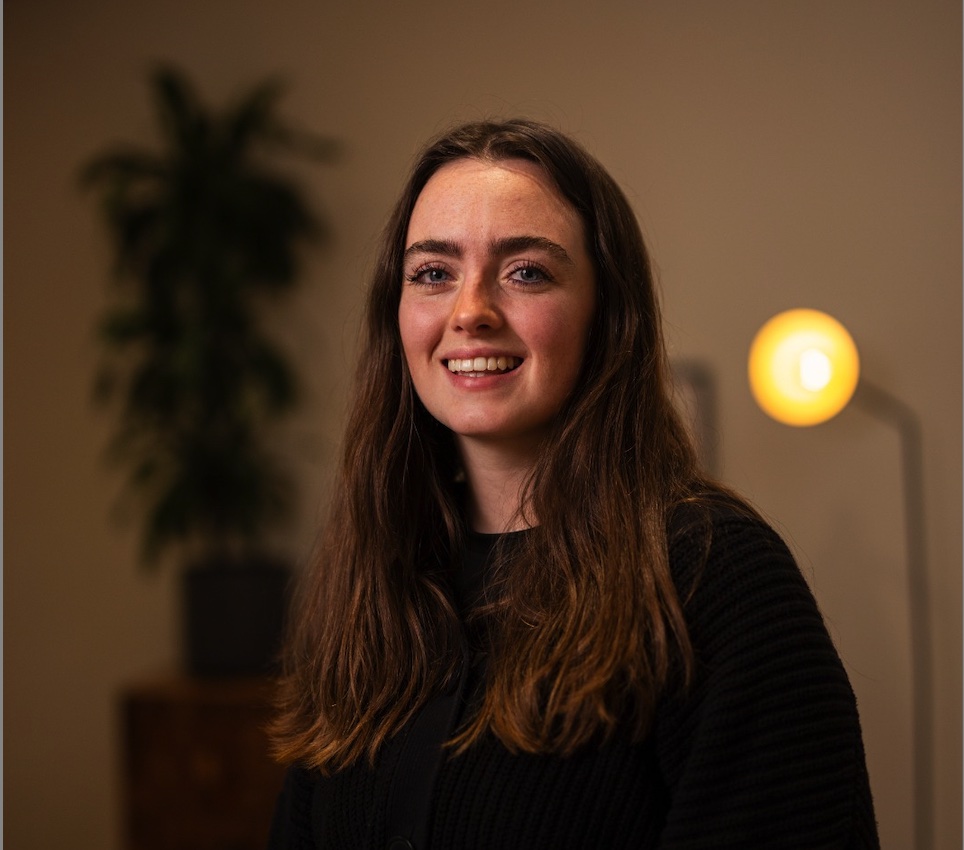 Latest posts by Meghan Foulsham
(see all)