Class Review: Ten Health & Fitness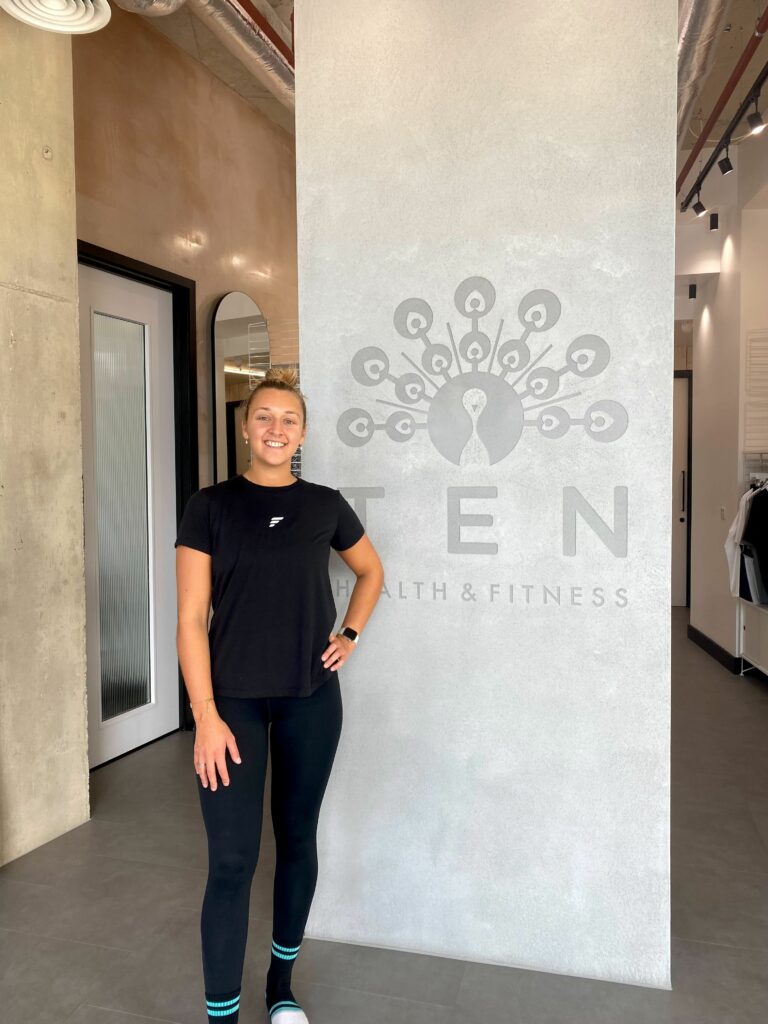 Wellness at Ten Health & Fitness, Kings Cross
Recently, I was invited to Ten Health and Fitness, located in the heart of Kings Cross. I was eager to explore this fitness haven. Known for its dedication to overall wellness, Ten Health and Fitness piqued my curiosity.
Studio Overview
Ten Health and Fitness exudes a modern and inviting ambience. The studio is well-lit, with ample natural light streaming through large windows. It boasts state-of-the-art equipment and spacious exercise areas. From the moment I entered, it was evident that this place was dedicated to holistic well-being.
'The Workout': Pilates with Jeanna
I initially took part in Jeanna's Pilates class. As a fairly newcomer to Pilates, I was excited to experience this low- medium impact yet highly effective form of exercise.
Jeanna's class was based on the reformer machine, providing a well-rounded session that targeted all areas.
Jeanna's expertise shone through as she guided us through exercises that challenged both body and mind. The class was structured with a mixture of movements, and each exercise was thoroughly explained. Jeanna catered to varying fitness levels, ensuring everyone felt included. The class size was ideal, allowing for individual attention and corrections. The studio provided all the necessary equipment, and I particularly appreciated the calming, yet motivating background music, which added to the overall atmosphere of the class.
Cryotherapy and Infrared Sauna Experience
Cryotherapy:
Following my Pilates session, I ventured into the world of recovery. Ten Health and Fitness offers unique facilities like Cryotherapy chambers and Infrared Saunas. The Cryotherapy session was a chilly three-minute plunge that left me feeling revitalised and re-energised. The staff's guidance and support made the experience comfortable and safe.
Head over to the Ten Health site to read more about the ins and outs of cryotherapy.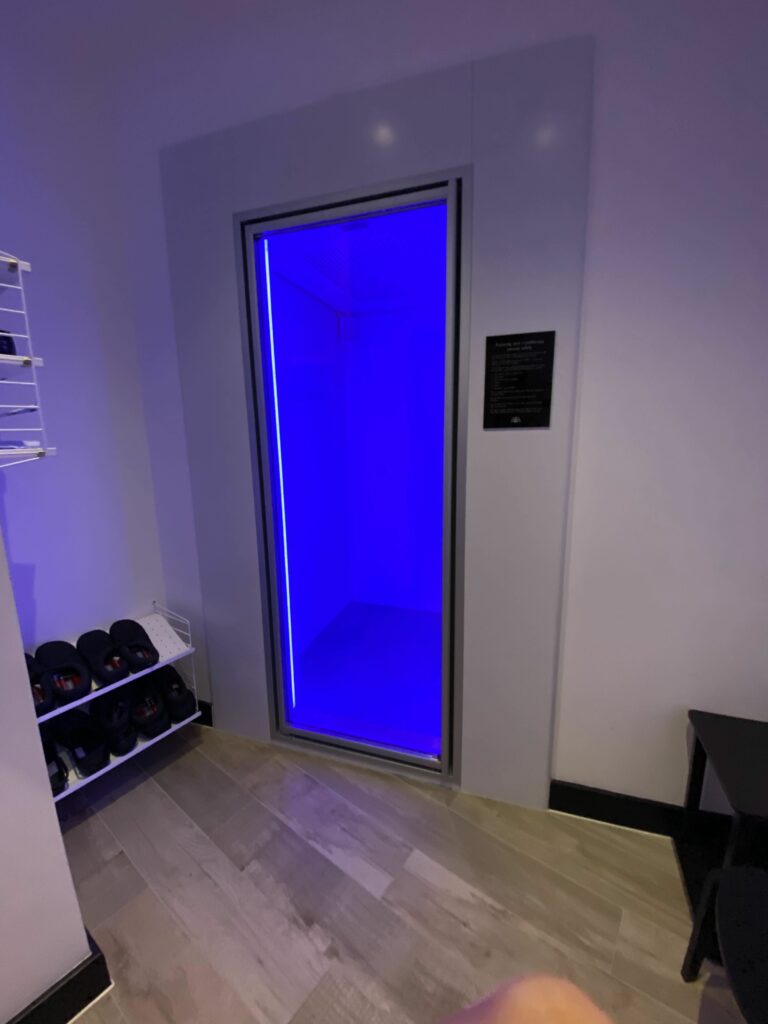 Infrared Saunas:
The Infrared Sauna was a soothing end to my wellness session, another amazing offering at Ten Health and Fitness. Unlike traditional saunas that use steam or dry heat, infrared saunas utilise infrared light to heat the body directly. This technology has increased in popularity for its health benefits, and there's scientific evidence supporting its effectiveness.
You can read more about this here.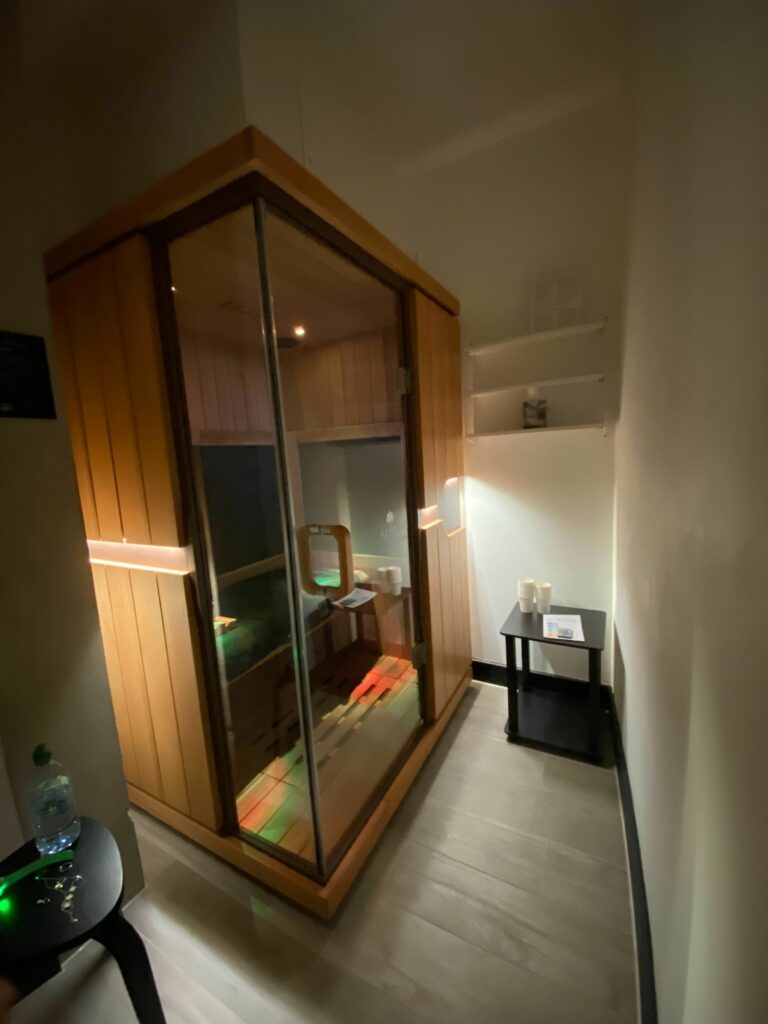 Round Up
My wellness session at Ten Health and Fitness in Kings Cross was amazing. I enjoyed the Pilates class with Jeanna, but what really stood out for me was trying something new – the Cryotherapy chamber.
The Cryotherapy chamber was a unique and exciting experience. It involved exposing my body to extreme cold for three minutes. The thrill of it was invigorating, and it made me feel more energetic for the rest of the day. The immediate burst of energy I felt after the Cryotherapy session was incredible. While the Pilates class helped me feel stronger and more aligned, the Cryotherapy chamber added an exciting and memorable element to my session.
It's not something you get to do every day, and I loved the energy boost it gave me.
Verdict!
Sweat: 8/10
Endorphins: 9/10
Recommendation: 10/10
I highly recommend Ten Health and Fitness to anyone looking to diversify their fitness routine or embark on a wellness journey. It's a haven for those seeking a holistic approach to health and fitness. The combination of Pilates classes, excellent instructors like Jeanna, and unique facilities like Cryotherapy and Infrared Saunas make it a standout fitness destination.
Keen to give Ten Health a try? Visit their website to find out more!
---
Disclaimer: This review is based on my personal experience at Ten Health and Fitness in Kings Cross. Individual experiences may vary. I encourage you to visit the studio, explore its offerings, and decide what suits your fitness needs best.
Latest posts by Georgie Howes
(see all)