Exercise and Gut Health: Understanding the Potential Advantages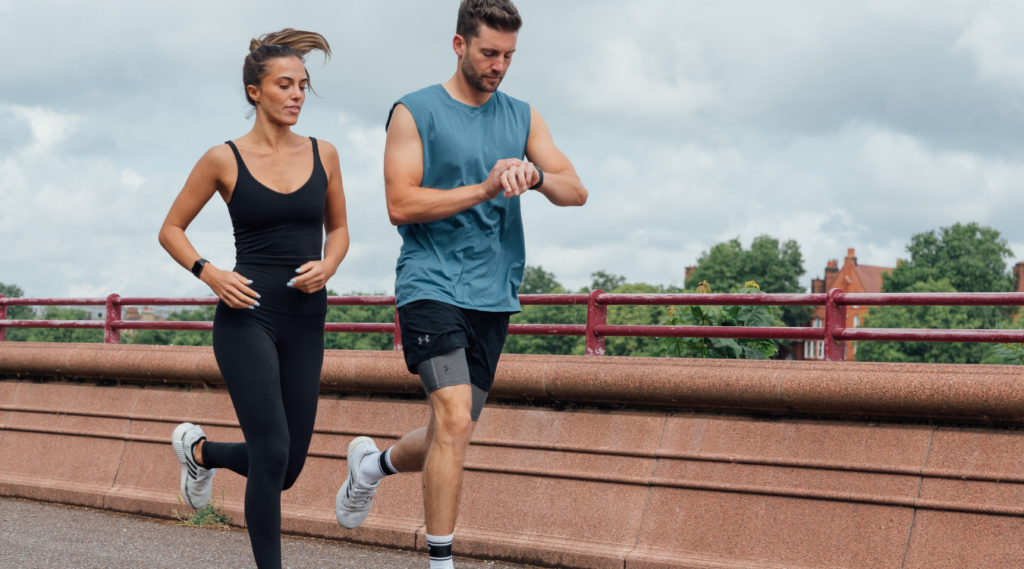 In the pursuit of optimal health, one crucial aspect that often takes centre stage is gut health. The gut, often referred to as the "second brain," plays a pivotal role in maintaining our physical and mental health.
While a balanced diet is of course recognised as a cornerstone of gut health, another potent tool that shouldn't be underestimated is regular exercise.
Beyond maintaining weight, building muscle and improving cardiovascular health, it has been suggested that exercise exerts an influence on the gut microbiome, which can yield a whole host of benefits.
The Exercise-Gut Connection
Much of the research into gut health is complex. However, recent research has underscored the dynamic interplay between exercise and the gut microbiome. Regular physical activity has been shown to positively modulate the composition and diversity of gut microbes, setting the stage for several potential benefits.
These include:
1. Enhanced Microbial Diversity
Diversity is a sign of a healthy gut microbiome. Engaging in regular exercise has been linked to increased microbial diversity (1). The more diverse the gut microbiota, the more capable and resilient the community of microbes are which improves our gut health as a whole.
This in turn can contribute to improved digestion, nutrient absorption, skin health, mental health and a more robust immune system. Furthermore, a healthier gut may be linked to improved performance too!
Research carried out on rugby players back in 2014 supported this, whereby they found that when comparing rugby players with nonathletes, the rugby players had the most diverse sets of gut bacteria (2). Similar findings were exhibited by Mohr et al., (2020) as they concluded that in general, athletes have more diverse gut microbiomes and more 'good' gut bacteria (3). In both instances though, it is important to note that we cannot definitely say it is due to exercise as athletes often have very good dietary habits, which could also play a role in their gut microbiome.
However, Estaki et al.,(2016) attempted to get to the bottom of this by including participants with similar BMIs and diet, but varied fitness levels. The scientists found that the more fit an individual was, the more species of bacteria they had in their guts (4), which suggests exercise could be the influence here.
2. Reduced Inflammation
Chronic inflammation is a precursor to numerous health issues. Inflammation is the body's complex biological reaction to damaging stimuli. It is a necessary response of the immune system to infection or trauma.
It has been suggested that exercise has the remarkable ability to dampen inflammation throughout the body, including in the gut. By reducing inflammation, exercise helps create an environment that supports the growth of beneficial microbes and discourages harmful ones.
A longitudinal study carried out in 2018, followed a group of people – 14 obese and 32 of a healthy weight (5). They carried out a programme which involved endurance exercise 3 days a week for 6 days. They found that those with healthy weights exercise increased levels of Faecalibacterium, a "good" gut bug that reduces inflammation. However, it has been suggested that the microbiomes of people with healthy weights might be more responsive to exercise (6). This leaves some gaps in the findings and certainly scope for further research.
3. Improved Digestion/ Reduced Symptom Severity
Gut-related conditions such as irritable bowel syndrome (IBS) are known to have a number of adverse symptoms, such as abdominal pain, discomfort and bloating.
There are studies that have looked at practices such as yoga and its effect on improving digestion and reducing symptom severity in those with irritable bowel syndrome (IBS) (7).
The study looked at a group of adults with IBS and randomly assigned them each to one of two groups. The first group received education on a low FODMAP diet by a trained dietitian, and the second group attended a yoga class twice a week for 12 weeks. By the end of the study, 80% of people reported a significant improvement in their gut symptoms, and there was no difference between the two groups, showing the power that exercise can have on improving gut health.
---
Although the research certainly shows support for a positive relationship between exercise and gut health, there are some gaps in the current research.
It is important to be aware that with many aspects of nutrition, this is an area where new research is constantly emerging, via different types of studies, populations and interventions. Therefore, recommendations and findings will likely continue to evolve and develop. There is huge scope to broaden the current suggested findings and is certainly an exciting area to keep tabs on!
---
How to incorporate exercise into your day-to-day life: 
While the potential benefits of exercise on gut health are becoming increasingly clear, it's important to approach physical activity mindfully and gradually, especially if you are fairly new to it.
Here are some tips to consider:
Start Slowly: If you're new to exercise, begin with light activities and gradually increase intensity and duration. This approach minimises the risk of overexertion and supports a sustainable routine.
Mix It Up: Incorporate a variety of exercises into your routine, including cardio workouts e.g. running, strength training, and flexibility exercises.
Stay Hydrated: Adequate hydration is crucial for a healthy gut. Remember to drink water before, during, and after your exercise sessions to maintain optimal hydration levels.
Prioritise Recovery: Allow your body sufficient time to recover between workouts. Adequate sleep, balanced nutrition, and relaxation techniques contribute to both exercise recovery and gut health.
For further guidance, head over to our blog to read our top tips for training in both the warmer and cooler months!
---
If you would like to discuss a bespoke plan, book a call with one of our all-knowing nutritionists to discuss this further. Have all the information you need but just don't want to cook? Give one of our plans a go with £50 off your first 5 days with code BLOG50 – Start your trial here.
References:
Monda, V., Villano, I., Messina, A., Valenzano, A., Esposito, T., Moscatelli, F., Viggiano, A., Cibelli, G., Chieffi, S., Monda, M., & Messina, G. (2017). Exercise Modifies the Gut Microbiota with Positive Health Effects. Oxidative medicine and cellular longevity, 2017, 3831972.
Clarke SF, Murphy EF, O'Sullivan O, et al.,(2014). Exercise and associated dietary extremes impact on gut microbial diversity Gut;63:1913-1920
Mohr, A.E., Jäger, R., Carpenter, K.C. et al. The athletic gut microbiota. J Int Soc Sports Nutr 17, 24 (2020).
Estaki, M., Pither, J., Baumeister, P. et al., (2016). Cardiorespiratory fitness as a predictor of intestinal microbial diversity and distinct metagenomic functions. Microbiome 4, 42.Allen, J. M., Mailing, L. J., Niemiro, G. M., Moore, R., Cook, M. D., White, B. A., Holscher, H. D., & Woods, J. A. (2018). Exercise Alters Gut Microbiota Composition and Function in Lean and Obese Humans. Medicine and science in sports and exercise, 50(4), 747–757.
Mailing, Lucy J.; Allen, Jacob M.; Buford, Thomas W.; Fields, Christopher J.; Woods, Jeffrey A.(2019). Exercise and the Gut Microbiome: A Review of the Evidence, Potential Mechanisms, and Implications for Human Health. Exercise and Sport Sciences Reviews 47(2):p 75-85.
Schumann D, Langhorst J, Dobos G, Cramer H. (2018) Randomised clinical trial: yoga vs a low-FODMAP diet in patients with irritable bowel syndrome. Aliment Pharmacol Ther. 2018 Jan;47(2):203-211.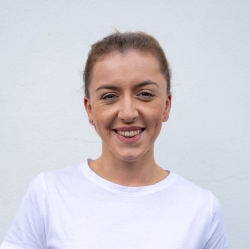 Latest posts by Georgia Chilton
(see all)