Sweet and Sour Tofu with Aubergine and Rice Noodles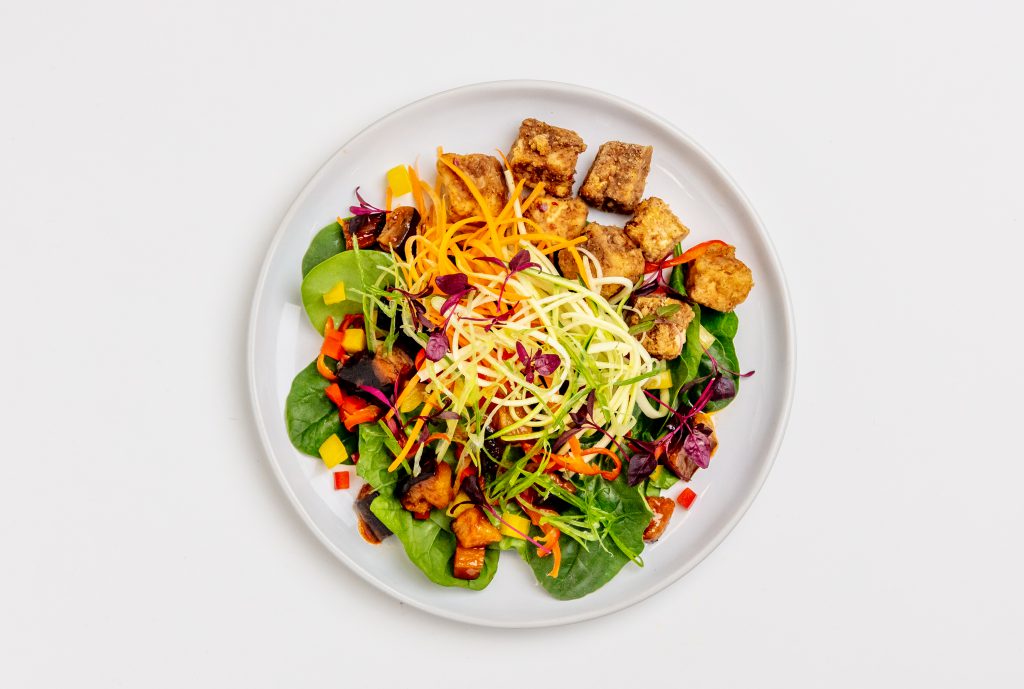 This meal brings an explosion of flavour with natural sweetness and a warm chilli flavour. Tofu provides an excellent source of plant-based protein and is a great alternative to a takeaway.
Ingredients (serves 2)

200g Aubergine (cut into 1cm cubes)
200g Tofu (firm, cut into 3 cm cubes)
15g Cornflour
1 tbsp Gochujang
1 tsp Tamarind
1 tsp Maple syrup
40ml Black Vinegar (substitute with rice vinegar if unavailable)
100g Shiitake mushrooms
100g Button mushrooms
½ Spring onion (finely chopped)
1 Red chilli (finely chopped)
1 tsp Chives
60g Baby spinach
80g Carrot (spiralised)
80g Courgette (spiralised)
100g Rice noodles (approximately 200g cooked weight)
Method

Mix the cornflour, tamarind, maple syrup and black vinegar together in a bowl.
Coat the tofu and the aubergine in the mixture.
Heat a little olive oil in a frying pan over a low-medium heat.
When the oil is hot, add the tofu and aubergine and cook, stirring occasionally, for approximately 12-15 minutes, or until the tofu and aubergine start to crisp. Remove from the heat when crispy.
In a separate pan, heat a little oil over a low-medium heat and add the mushrooms. Cook these for 10-15 minutes, until softened and starting to brown. 
Whilst these are cooking, spiralise your veg.
Next, bring a saucepan of water to the boil. When the water is boiling, add rice noodles and cook until soft, for approximately 8-10 minutes, depending on the type you are using (check the back of the packet to be sure). When cooked, drain, rinse with cold water, and leave to the side. 
Serve with baby spinach, and garnish with fresh chilli and spring onion. 
Fresh Fitness Food provides personalised meals plans delivered straight to your door, ensuring not only that you have the nutrients you need to manage your stress levels, but also that you have the time usually spent shopping, cooking and washing up, to engage in your favourite stress reducing activity. To discuss which nutrition plan is right for you, book a call with our in-house nutrition team here.
Order today and start smashing your goals with personalised nutrition!
Get £50 off a 5-day trial with code: BLOG50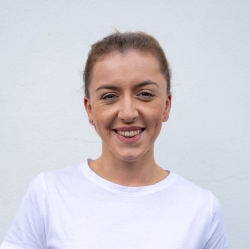 Latest posts by Georgia Chilton
(see all)