This Summer's Salad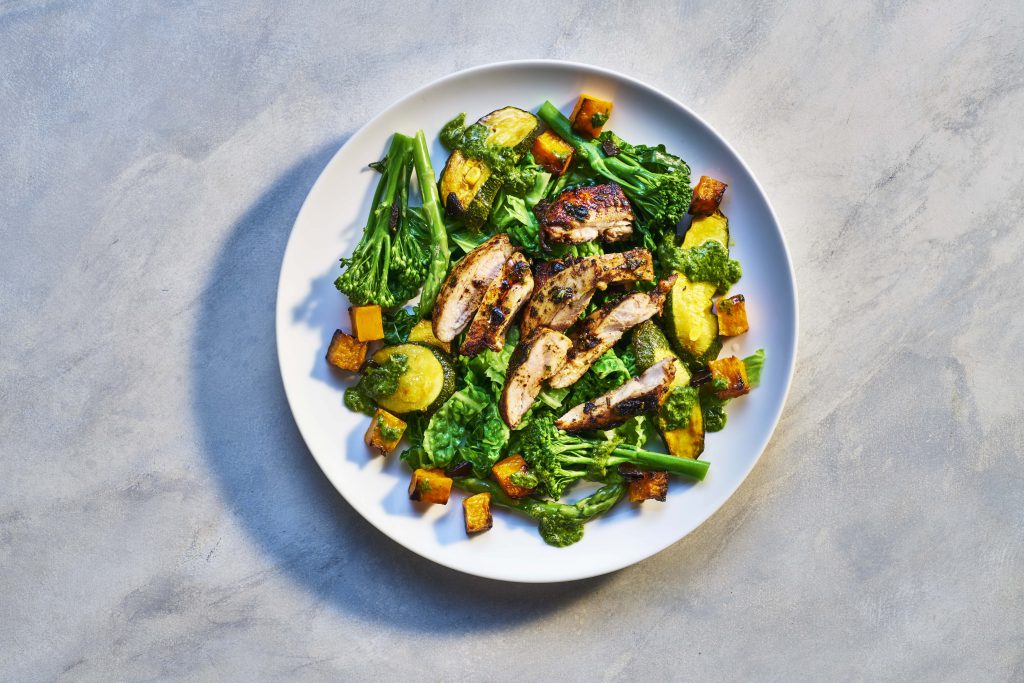 Dinner tonight, lunch tomorrow.
Rosemary and garlic roasted chicken breast, roasted courgette, Tenderstem broccoli and diced sweet potato served with a tarragon and black garlic pesto.
(Serves 2)
SALAD INGREDIENTS
240g chicken breast (raw weight)
2 sprigs Rosemary
3 cloves garlic
2 tbsp olive oil
150g sliced courgette
150g tenderstem broccoli
100g spinach
250g sweet potato (raw weight)
PESTO INGREDIENTS
30g pine nuts
2 sprigs tarragon
1 bunch basil
3 small cloves black garlic
80ml olive oil
Pinch of salt
METHOD
1. Preheat the oven to 220 degrees Celsius.
2. Dice sweet potato (size of your choosing). Coat with olive oil and add a pinch of salt.
3. Place potatoes on a baking tray and bake at 200 degrees celsius for between 30-40 minutes.
3. In a bowl, season the chicken breasts with olive oil, chopped rosemary and finely chopped garlic. Mix well.
4. Place the mixture on a baking tray, along with the sliced courgettes. Remove the courgettes after 20 minutes and leave the chicken to bake for a further 5-10 minutes.
5. Add the broccoli to a pan and bring to the boil for 2-3 minutes. Drain and set aside.
Meanwhile, for the pesto
7. Add pine nuts, tarragon, basil, black garlic, olive oil and salt to a food processor and blend until the desired consistency is obtained.
To serve, place the baked chicken on a bed of spinach with the courgette and broccoli. Add a hearty serving of diced sweet potato and dress with pesto. Enjoy!
Want to build your best salad guided by our in house nutritionists? Check out our recent blog!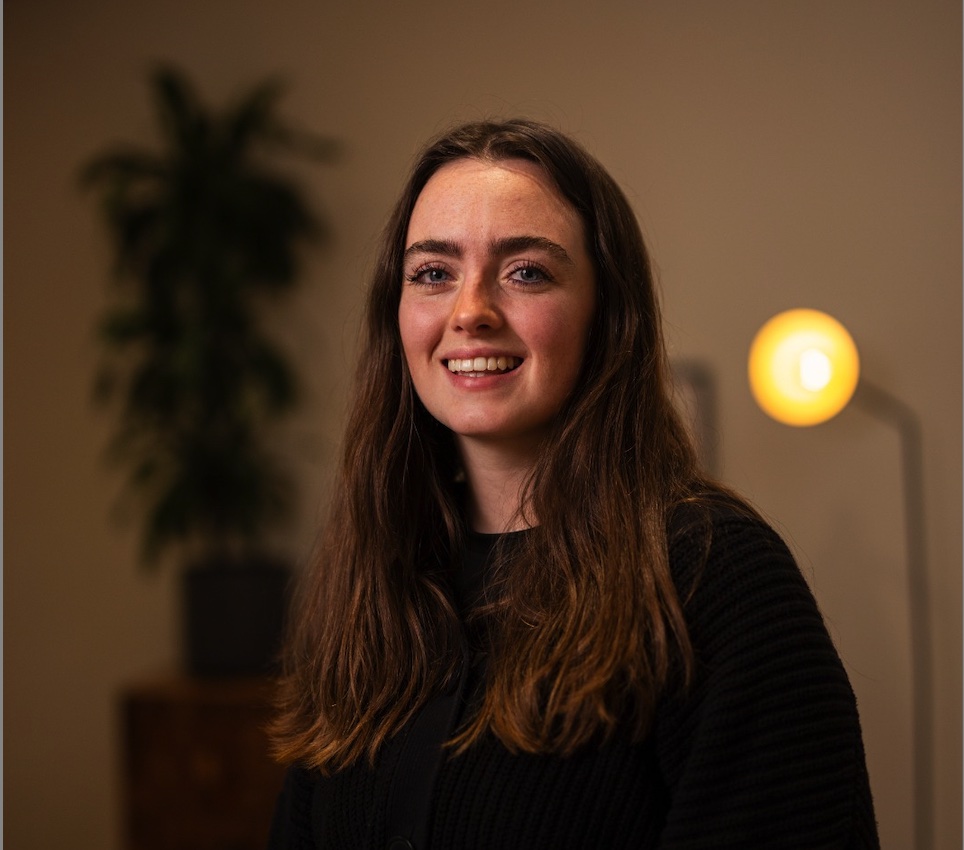 Latest posts by Meghan Foulsham
(see all)